Aspen Limousine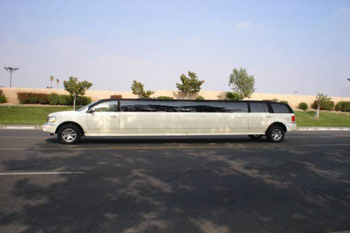 For a larger view of the Aspen Limousine photos, please hover your mouse over the thumbnails below.
Our NJ Limousine Service welcomes the all-new stretch 2007 Chrysler Aspen. The Aspen Limousine is a new stunningly designed sport-utility vehicle that comes with luxury trimmings and roominess.
The Aspen limousine, Fancy's newest addition to the model line-up, offers the maximum seating capacity in a beautifully appointed interior, featuring all of the latest amenities. Not only is this a great limousine, we recommend it for your NJ Wedding, Bachelor Party or even for just a Night On The Town!
At our New Jersey Limousine Service, this stretch limo features multiple color LCD TVs, avonite-topped bars with aluminum trim, stainless-steel starlight headliner, luxurious two-tone seating and a hi-end sound system as standard equipment. The design team at Moon-lite spared no expense to deliver a top-quality limousine that is both well appointed and superbly engineered. Fancy, once again, delivers a new standard in limousine service.
Reserve an Aspen Limousine today at our New Jersey Limousine Service. In northern and central New Jersey, call 732.409.9961. In southern New Jersey, Eastern Pennsylvania and Philadelphia, call 856.231.0808 . For a New York Limousine call 1.866.409.9961.