Lincoln Limousine - Ultra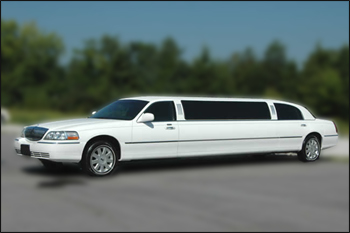 For a larger view of the Lincoln Town Car Limousine Ultra photos, please hover your mouse over the thumbnails below.
Recently updated at our New Jersey Limousine Service, the all new 120Z Lincoln Limousine maintains the long lasting utility and dependability that has symbolized this "work horse" limousine, while incorporating many improvements such as a larger, more open bar featuring a large cooler and deep, over-sized ice bins which can accommodate long neck bottles.
The bar console retains its classic leatherette finish. Some of its features include elegant rounded curves, beautifully lit by fiber optic lighting throughout, giving it great style. The new 120Z Lincoln Town Car Limousine offers more storage capacity and more glassware than our other models making it popular with clients and ideal for entertaining large groups of people. The 120Z is a very user-friendly limousine, great for weddings, proms, nights out on the town and much more. The redesigned interior also comes standard with an LCD TV, DVD player, sunroof, starlight ceiling and digital overhead control panel with automatic climate control.
Reserve a Lincoln Limousine today at our New Jersey Limousine Service.